In addition to our chiropractic services and wellness center, we also offer a wide variety of nutritional supplements. We have a number of vitamins, supplements, immune system boosters, and fish oils.
Nutritional Supplements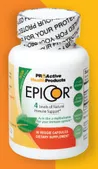 Epicore - immune system booster (available in capsules and chews)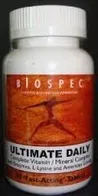 Biospec Nutritional Products - a line of high quality vitamins and supplements, offering everything from daily multi-vitamin to calcium/magnesium combos
Nordic Naturals - High quality fish oils for adults and kids alike!
**If we don't have your current vitamins in stock, we can get it for you in 1-2 business days!**
Other Wellness Products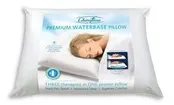 Chiroflow Waterbase Pillows - change the firmness of your pillow by adding water

BioFreeze - pain relieving gel




Ice Packs - refreezable, 10" x 6"
Foot Levelers orthotics, shoes & sandals