2015 Bring the Noise 5K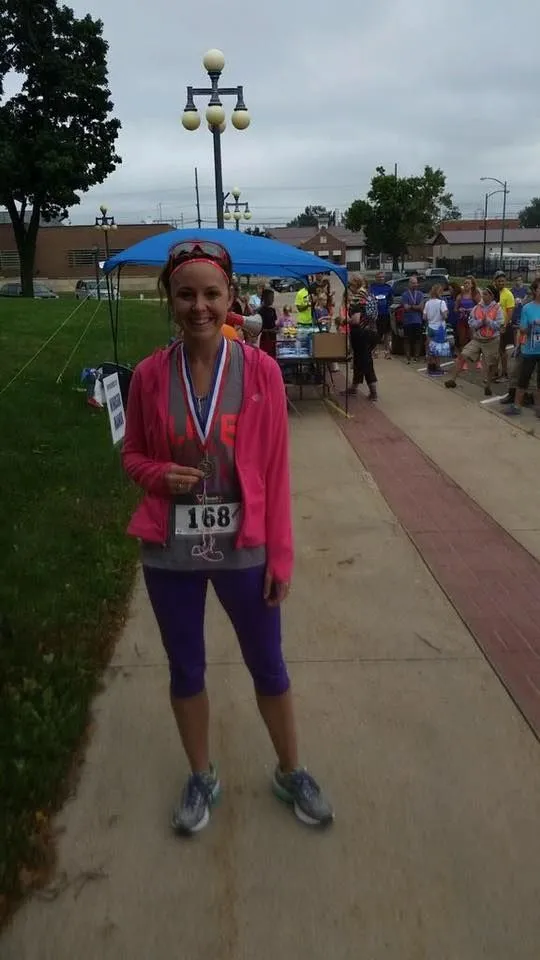 Well, our lone VCC participant represented our office well with a 1st Place finish (and new PR!) in her age division! Stacy has only been running for a little over a year and she has lost 33 lbs! This lifestyle change has helped her easily maintain her new weight and given her a love for running. She is a great example of why diet alone is only one piece of the weight loss puzzle. Being active is so extremely important to weight loss and overall health! Running is one of the quickest and most effective ways to burn calories. We are so proud of her!
2015 Market to Market Relay
75 miles, 7 people, 17 exchange points, 1 taco truck, Jefferson to Des Moines
Beautiful, cool & sunny weather stuck with us throughout the entire day, as we raced through Iowa, with gorgeous scenery as our back drop. Despite mechanical issues with our ride, we still shaved 16 minutes off our time from last year. Lucky for us there was another local team we happened to "run" into just when our van decided to die. After several unsuccessful attempts at getting our van started, they offered to take our next couple runners on to the next exchange point. Maybe that was good karma coming back to us, since last year we did the same to help out a team we didn't know! It reminded us how lucky we are to have such an awesome community of local runners! All in all another successful year filled with laughter, memories, blood, sweat, blisters and a few black toe nails! Wouldn't be a day filled with running without those!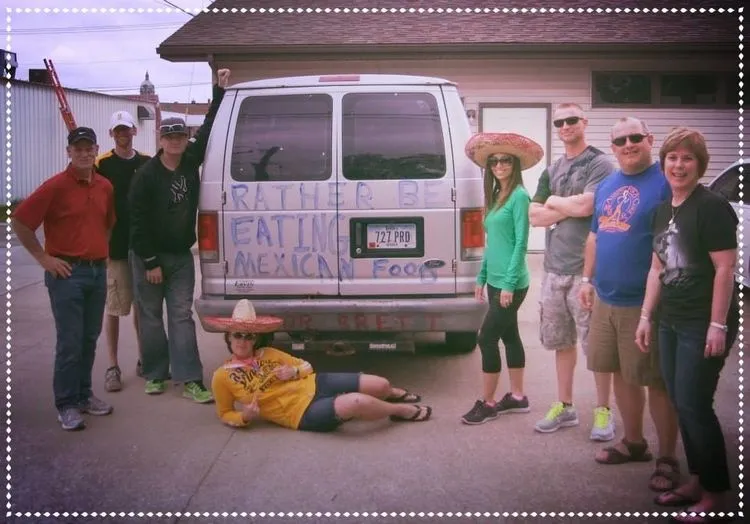 Team "Rather Be Eating Mexican Food" posing in front of our taco truck before heading to Jefferson, IA for packet pick-up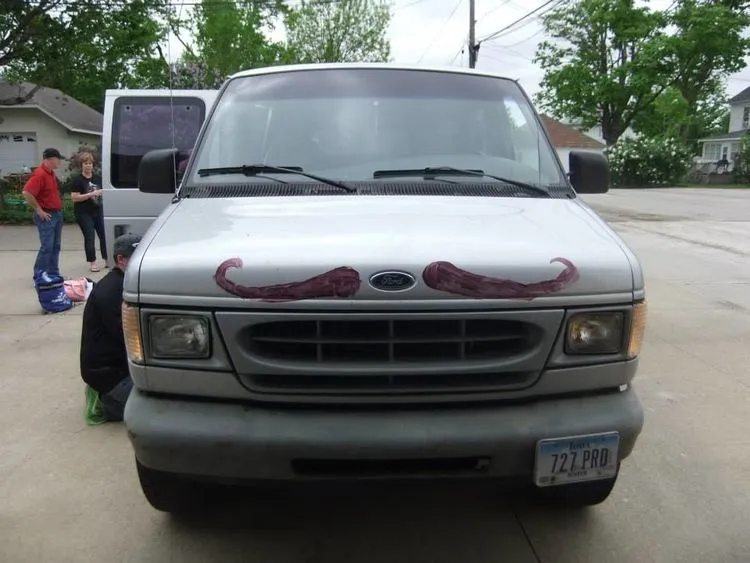 What's a taco truck without a moustache?!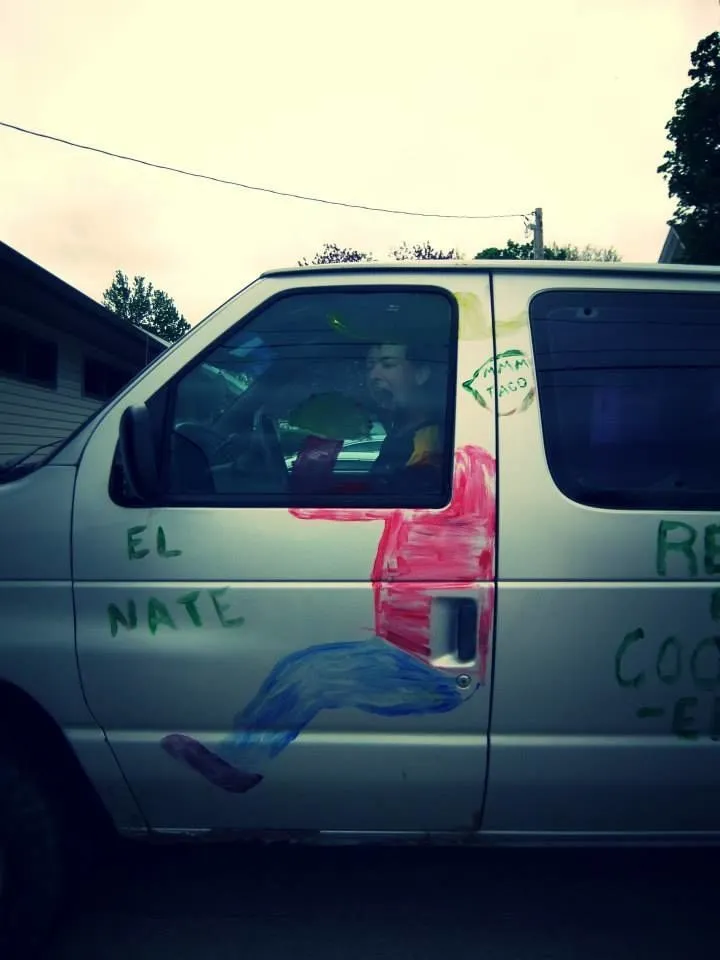 Our driver sure loves tacos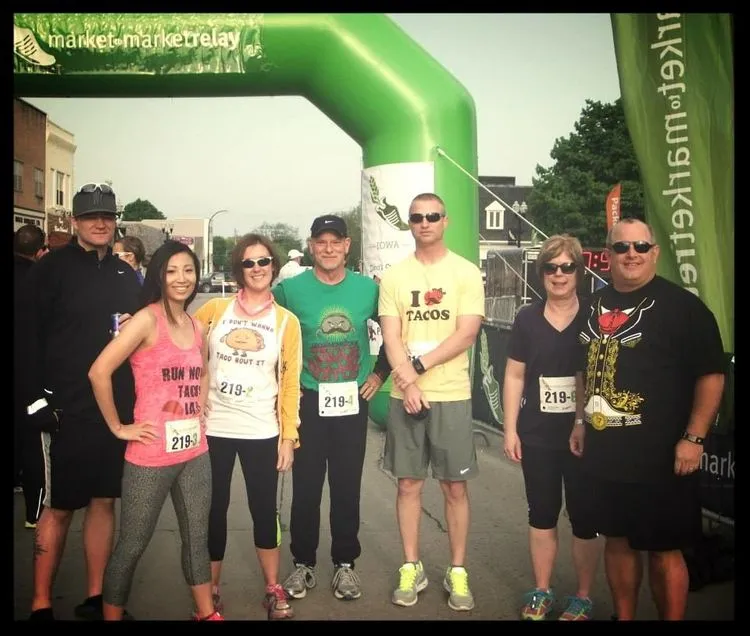 At the starting line in Jefferson, IA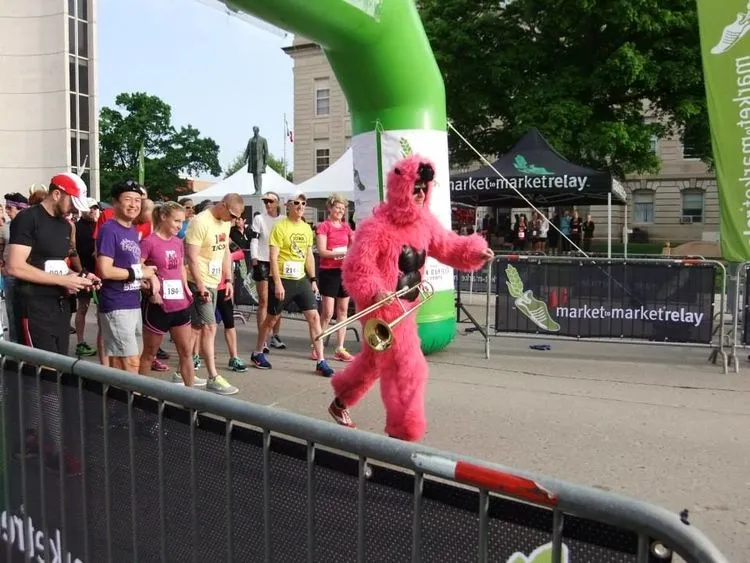 Our first runner getting ready to start our day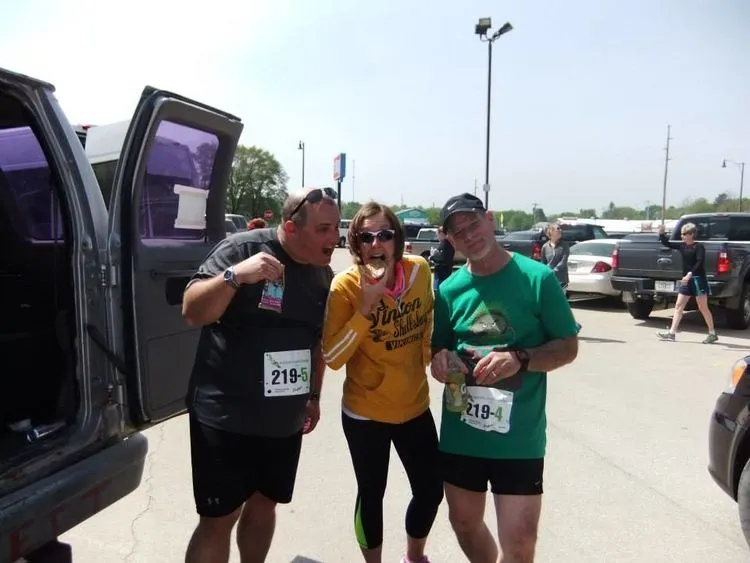 Refueling between race legs