Feelin' a bit sore in between your chiropractic adjustments?
Go to the freezer and grab your ice pack!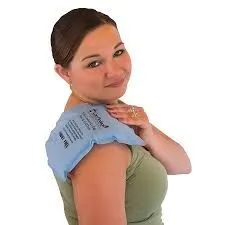 It's APRIL!! We are celebrating Foot Leveler's 65th ANNIVERSARY!!
This means you can get any IN MOTION orthotic for just $244!!
All other orthotics are just $234!!!
Stop in today to get fitted for your functional orthotics today! Don't let life pass you by... let us help you glide through each day comfortably!!!
2016 Market to Market is in the books!
On Saturday May, 7th Team VCC "Going With the Wind" completed the 2016 Market to Market Relay for the third year in a row. This running road trip covers 75 miles from Jefferson to Des Moines, IA with 17 runner exchange points along the way. We had some new faces on our team this year, and managed to shave an hour and a half off our time from last year putting us in the top 24% overall. It was quite an adventure this time around with rain, lightning delays and routing changes due to flooding. However despite these challenges we managed to PR both as a team and as individuals! Click Here for more pictures or check out our facebook page!
Check out last year's races HERE or check out our Facebook page!
Newbies, veteran runners & anyone in between are welcome to join us! Stop by, call or email us at [email protected] if you would like to be part of our race crew for the day!
(check out details by clicking HERE!)